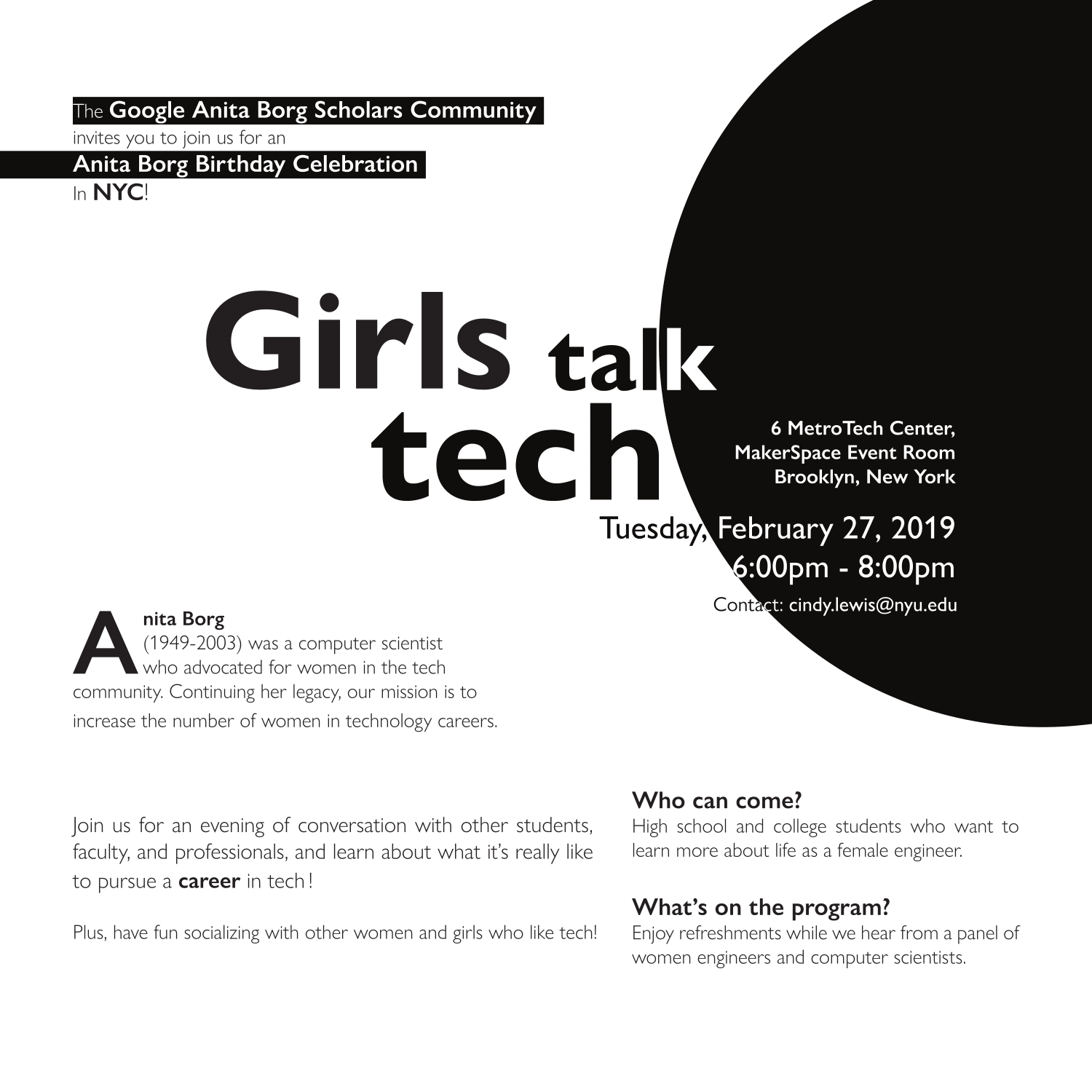 A flyer mockup created for the Girls Talk Tech event which was held in my school.
This project was focused on the use of typography and how negative space can be utilized effectively.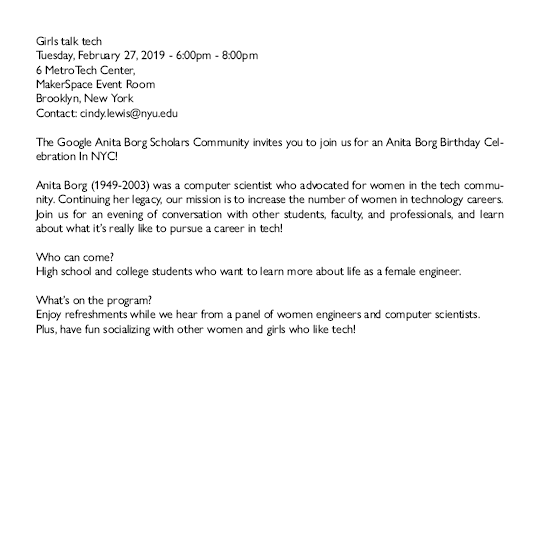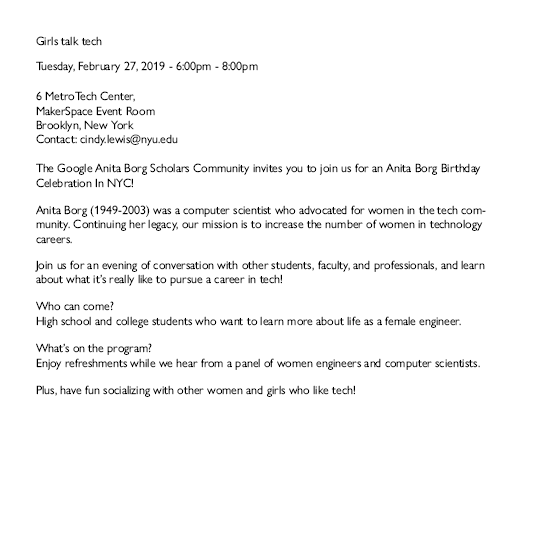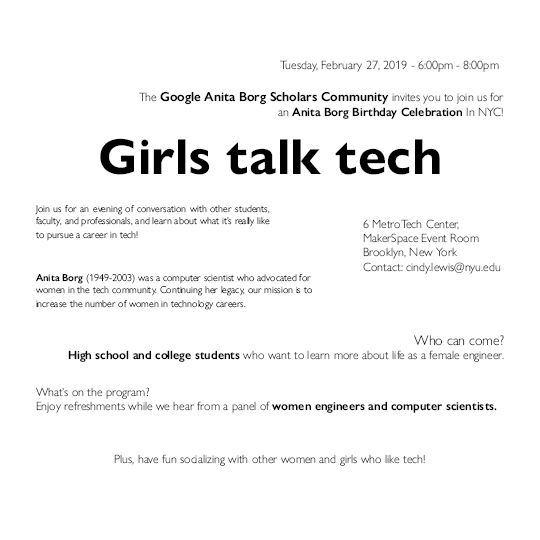 I first started with separating the original texts into different "blocks" to see which information can be grouped together.
Once I figured out the groups, I separated them into a hierarchy based on the importance of the information contained in those blocks. 
Since this is a typography project, I wanted to highlight information without relying on graphical elements such as color or background so establishing the hierarchy early on was important. This gives me a better idea of how I want to proceed with the design. 
I then experimented with the positions of the text blocks before finalizing the layout.
The final design uses different stroke weights to highlight relevant information as well as shapes to give the flyer a more dynamic feel and aesthetic.